Live With Purpose Family Chaplains are available to listen, counsel, pray, and encourage you and your teams.
We live in challenging, complicated times, and each one of us handles the weight of life's burdens differently.
The goal of the Live With Purpose Family is to be ears to hear, shoulders to lean on, and voices of encouragement for people within the context of their work day. We believe that as people can offload some of life's burdens through healthy interactions with caring people, every other area of their lives (including their work) will benefit.
In the Bible, the Apostle Paul wrote in his letter to the Galatian church… "Don't be misled – you cannot mock the justice of God. You will always harvest what you plant." (Galatians 6:7 – New Living Translation)
We believe that this "law of planting and harvesting" is still true today. When we plant good seeds in people's lives through genuinely listening to them, genuinely caring about their struggles, and encouraging them with Truth, we will all harvest good things eventually. This harvest is the natural outcome for business owners who care about their employees enough to invest significantly into people's lives on a personal level.
Live with Purpose Family exists to help businesses make that significant personal investment – planting good seeds in people's lives so that we can all enjoy a harvest of good things together through our shared work.
Meet the Chaplain Team
---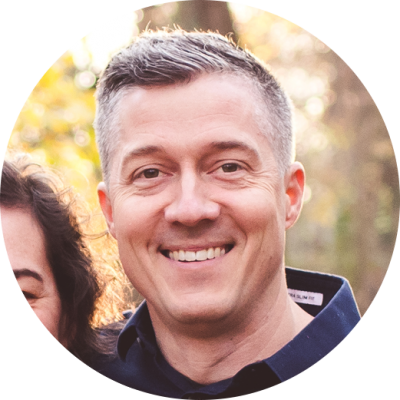 Ryan Lapp
Ryan Lapp never planned to be in the roles he is now in.  Raised in a loving Christian family yet walking away from God as a teenager, Ryan finally surrendered his life to Jesus in a "rock bottom" moment in 1999, at the age of 19.  It was at a Youth Bible Study (hosted by the church he grew up in) that Ryan encountered and received the gift of the Holy Spirit.  In that moment, God replaced Ryan's "heart of stone" and gave him a "heart of flesh" – one that is sensitive toward other people. 
Since that moment of "new birth", God has been helping Ryan understand what it means and looks like to follow Jesus in every area of life. 
Ryan and Jodi married in September 2000 and began connecting with other believers at In The Light Ministries in Lancaster city, under the Pastorship of Pastor Felipe (Phil) Hernandez. They both grew tremendously in their walk with God.  Around the same time, Ryan got a job in construction, working for a local concrete contractor.  Over the next 15 years, Ryan and Jodi served in various capacities at In The Light Ministries, ranging from children's ministry, multimedia & sound, music, and several leadership roles.  During that time, they were also blessed to be given four special gifts from God – their four boys (Owen, Ethan, Bennett, and Edison). 
In 2015 God provoked Ryan and Jodi to say "yes" to the possibility of leaving In The Light Ministries to start a new church family along with Joe and Jen Sharp, and three other couples. 
By April 2016, Live with Purpose Church was "birthed", and held its first official gathering in the small town of Conestoga.  In January of 2018, Ryan left his career in Construction, and took on 3 part-time roles – one of which was with Live with Purpose Church. 
Ryan had started with no knowledge or experience, but in 15+ years was leading as Project Manager for the company who had given him a shot all those years ago.  Today Ryan and Jodi are moving closer to full-time ministry through Live with Purpose Church, while also launching Live With Purpose Family through Marketplace Chaplaincy.  Ryan brings his gifts of listening, teaching, and hospitality to the people around him.  Meanwhile, God continues to teach Ryan and Jodi what it looks like to follow Jesus in every area of life!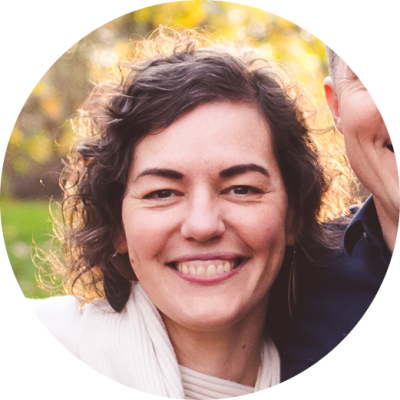 Jodi Lapp
Jodi Lapp (Brechbill) was raised in a loving Christian family and has been following and serving Jesus since a very young age.  Jodi's primary ambitions in life growing up were to be a great wife and a great mother.  God saw Jodi's heart, heard her prayers, and answered at just the right time.  At the age of 20, Jodi married Ryan Lapp in September 2000, and they began their journey together. 
In 2003/2004 God allowed Jodi to achieve her second ambition by blessing the young couple with their first son, Owen.  In 2006 their second son, Ethan, was born.  In 2009 their third son, Bennett, was born.  And in 2012 their fourth son, Edison, was born.  Through life changes, career changes, different stages of parenting, and various church commitments, Jodi remains faithful to God and to His Word through her Helper – God's Holy Spirit. 
Jodi is a sensitive prayer warrior and quiet intercessor. While avoiding the spotlight or the need for recognition, Jodi prefers to find ways to serve and bless other people.  Today, her primary life ambitions remain the same, beautifully simple passions she had as a child: to be a great wife and a great mother.  Additionally, Jodi has accepted the call to step outside of her comfort zone to help and support Ryan as one of the founding Pastors of Live with Purpose Church. 
Most recently, Jodi has stepped out by faith again to help launch Live with Purpose Family through her shared role with Ryan as Marketplace Chaplains to local small businesses.  Through her involvement with both Live with Purpose Church and with Marketplace Chaplaincy, Jodi brings her gifts of genuineness, discernment, faithfulness, and intercession through prayer (among many other gifts) to everyone she works with.  Jodi is quick to listen and slow to speak, but when she speaks you can expect to hear words of wisdom!